Blogger.com publisher
Word press plugin
Publishes posts with specific tags and/or categories to blogger.com using the Zend gdata api.
When active, this plugin publishes posts that you write or edit to blogger.com. It is designed to allow you to pick a set of categories, and / or tags that will be published to a remote blog.
I use this to publish blog on blogger.com that has only posts about the same topic on it. This is ideal for me because I want to keep my main wordpress blog private, and low traffic, but still only write my blog in one place, and keep a copy of all my posts on word press.
Blogger.com provides and API using Google's gdata protocol, this plugin publishes via the gdata php library provided by the Zend framework. It uses your google username and password to authenticate.
Screenshot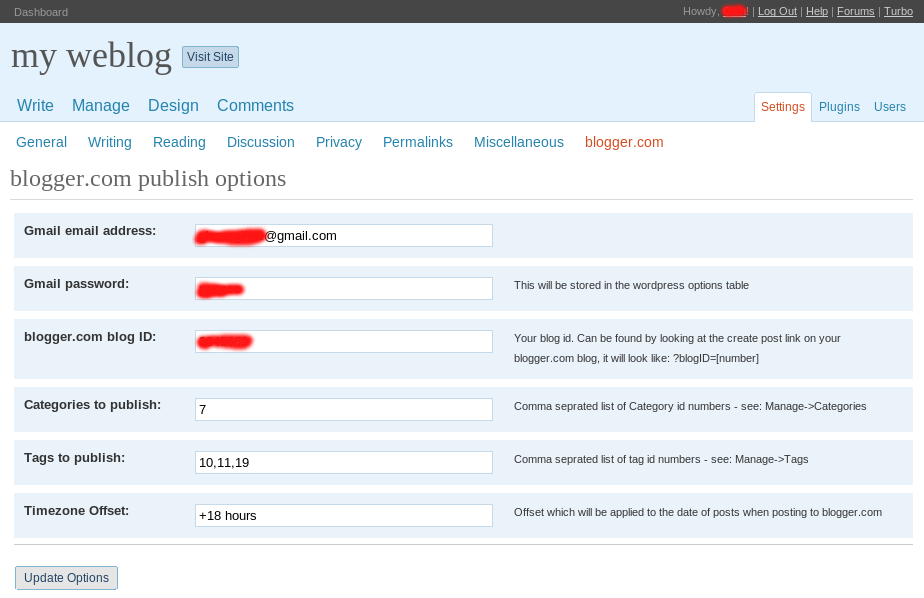 Download
Version 0.1: gdatablogger-0.1.tar.bz2 (110k)
License: GPLv3
See readme.txt for installation instructions.